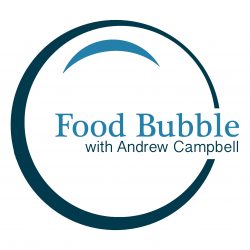 We all live in our own bubbles when it comes to food. Some of us want labels like local, vegetarian or natural. Most want affordable. With all the information that exists about how food is produced, few take you inside the farms, processors, retailers and markets to show you just what's involved in getting it from the farm to your fork. We aim to change that with stories from across Canada, so you know exactly what's behind your next dinner.
S1E2 – How Do You Make Food Sustainable?
The word sustainable is everywhere when it comes to food and farming, but what does it actually mean? Probably not what you think….
S1E1 – Building A Wine Business
A look at what it takes a build a successful wine region in Atlantic Canada.
Food Bubble Preview
A snapshot of what to expect in 2019 when our new podcast launches.