Welcome to Fresh Air Media
At Fresh Air Media, we think everyone should be full of inspiration. From keynotes that energize, to columns that hit home, we bring life to your organization's objectives. Our drive is to make sure that people understand.
Learn More
Connect
Speaking
Andrew Campbell has quickly become a sought after speaker, known for his passion & vivid storytelling. Giving keynotes & workshops across North America, he can bring his unique perspectives to your event covering issues like consumer outreach, communication & building public trust in your organization. Click here to learn more about how Andrew can bring an impact to your next conference.
Learn More
Writing
Crafting a clear and powerful message to your audience is a skill that every business needs but that not everyone can do. With a curious mind and a genuine passion for wordsmithing, Jess Campbell creates smart, thoroughly researched content in the form of magazine and online articles, blog posts, marketing material, copywriting, business profiles and much more. From brainstorming and concept creation to proofreading and final tweaks, Jess is a key player when it comes to unleashing the potential of your business through the written word.
Learn More
What People Are Saying
Andrew drew his farming and media experience together brilliantly.

Bill Mitchell

Director of Public Affairs, Egg Farmers of Ontario
I'm always impressed with their abilities and quality of the work they produce.


Kelly Daynard

Executive Director, Farm & Food Care Ontario
Andrew has a great presentation style and ability to engage the audience with his passion for his topic.

Coralee Foster

Partner, BDO Canada
What @FreshAirFarmer is doing? That's a true breath of fresh air.

Greg Van Moorsel

London Free Press
Andrew is an amazing communicator and a truly engaging speaker.

Brenda Trask

Manager Communications, SeCan
Andrew proved to be enlightening, thought provoking and highly educational. He has an innate ability to motivate and excite his audience, and is a highly skilled and effective communicator. We look forward to working with Andrew again!

Kathryn Goodish

Director, Communications & Stakeholder Relations, Chicken Farmers of Ontario
Andrew was able to connect and engage with our members, getting some laughs out of them along the way. He did a great job at inspiring the farmers in the room, we would welcome him back any day!

Victor Oulton

President, Nova Scotia Federation of Agriculture
Proud to be recognized with awards like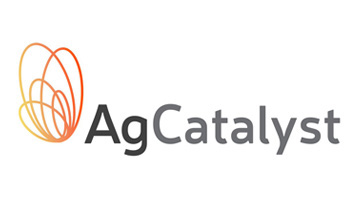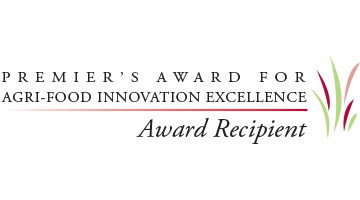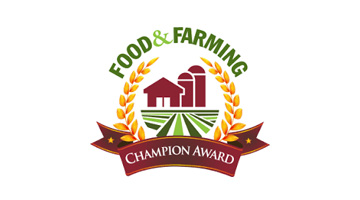 Advocacy
On top of Fresh Air Media, our family owns & operates a dairy and grain farm in Southern Ontario. We are proud to show what we do as well as highlight dozens of other farmers across the country with videos, photos, stories & more.
Advocacy Highlights